Conversations with Afa Tsang: spreading awareness elsewhere
Di Nicoletta Stecca
Art. 35/2021 – Responsabile editoriale: Lorenza Vacchetto

Conversations with Afa Tsang: spreading awareness elsewhere
So Afa, tell us a bit about your background.
I grew up in Hong Kong and I remember being surrounded by fabric and dresses since I was a child; my sister was as a designer and still has her own brand here in Hong Kong. I guess my sister and I have always had a lot in common, shared various interests and had similar views. She gave me the opportunity to start my career working for her. My second job was for a menswear designer and local celebrity; I worked for him for two years and then started Berth in 2014.
What inspired you when you started Berth?
I like to travel to Europe and mix various influences, but I especially love the '20s, the Art Deco, vintage fabrics and prints, geometric forms. That's my style, my brand.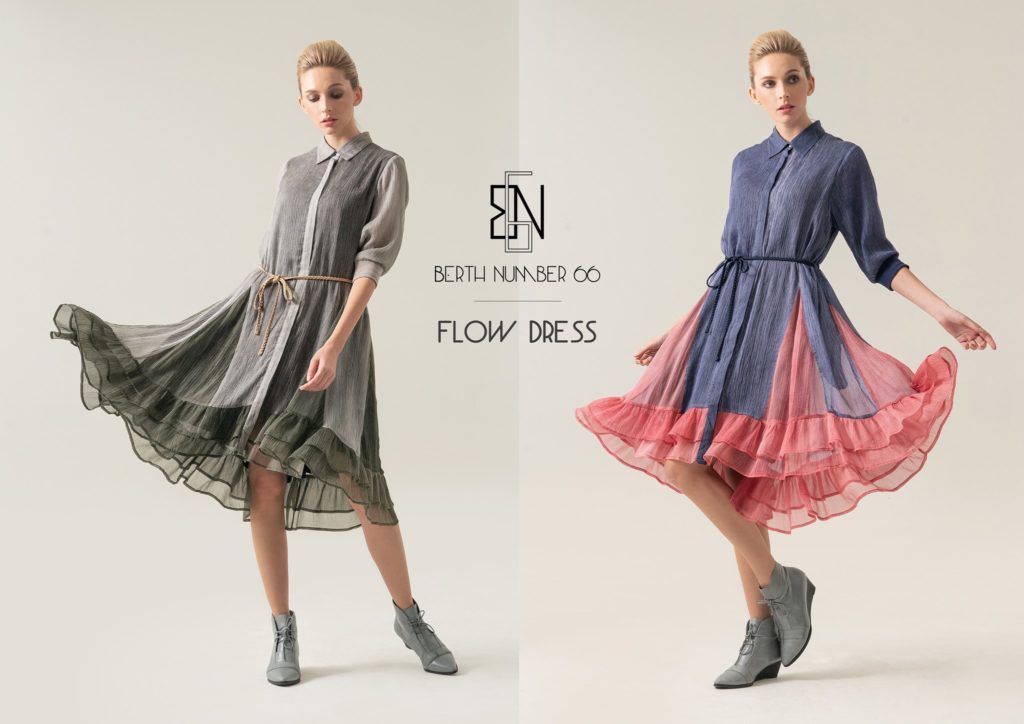 Tell me more about your supply chain.
I buy all fabrics in Hong Kong, in the district of Sham Shui Po. It's famous for its fabric wholesalers, who sell both locally sourced materials as well as imported ones from Europe and Japan.
All my collections are made in the nearby Shenzhen; I've known the tailors for years now, so I can communicate via phone and send them productions drawings.
Are there a lot of brands in Hong Kong sourcing fabrics and manufacturing locally like you do?
Not really, it's pretty difficult and not convenient in terms of price for a lot of brands. Our quantities are small as we don't do mass production, so inevitably our costs are higher and the retail price ends up being higher too.
It's so easy for Hong Kong people to buy cheap clothes from Korea, China and Japan, so we decided to target customers who like to have a very unique style, that want to feel special and wear something no one else has, people who love great quality.
That's why we focus on fabrics and style to make every dress timeless, versatile and durable: some of my customers still wear clothes from my first 2014 collection!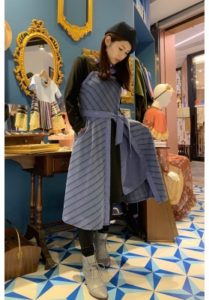 As an emerging designer, how did you communicate the brand and justify the price of your products?
I started on Facebook, wearing my designs and posting them instead of paying for expensive photo shootings. I received some good feedback because women saw a body shape that they could relate to; I'm not a model, so I looked just like them.
Once in store customers will always choose a dress mainly for its style and fit, but they are also interested in knowing more: they ask me questions about the product and how to take care of it, so I try to give as much information as I can.
Are Hong Kong customers into sustainable fashion? Would you call them "conscious" overall?
Fast fashion here is still predominant, but I've started to see some shift in customer behaviour. I believe we need media coverage to raise awareness, the more people are informed on the unethical practises that some brands carry out the more they'll be motivated to make different choices the next time they buy.
What about local designers? Do they try to start brands like yours?
We have a vibrant design community, PMQ is an interesting location for emerging brands to test their products and for tourists to see the local design, however rent is very expensive everywhere in Hong Kong and that holds back a lot of brands from launching. Consider that just the rent for a small store in the city center costs around 10,000 euros per month.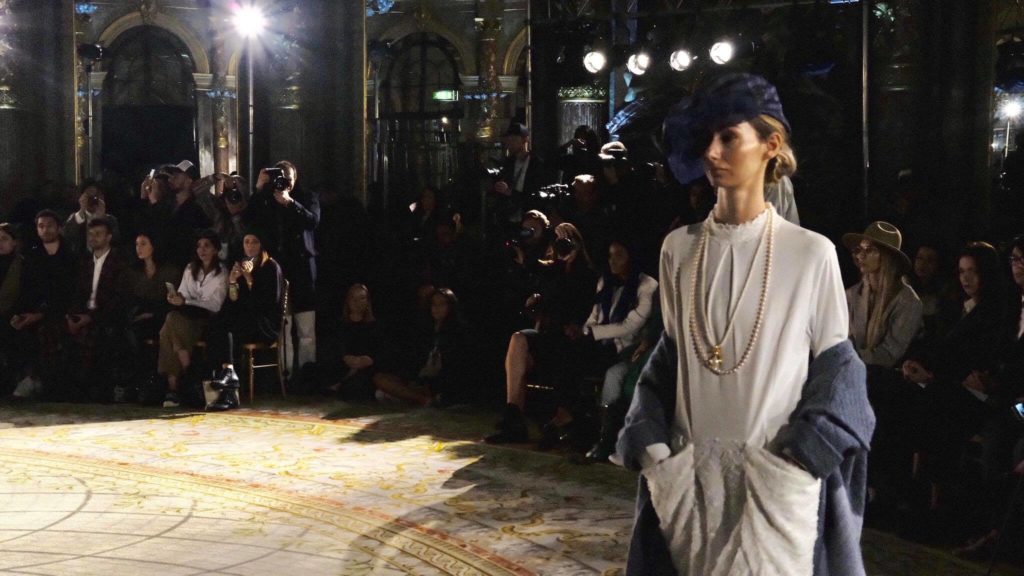 So, it's an exciting moment for you. Berth is about to go to Europe.
Yes, it is! We're opening a new store in Amsterdam on 1st November, first store oversees! That was my dream and I can't believe it's finally happening. Dutch people have a taste for unique designs and Amsterdam will also be a strategic position to start shipping my products worldwide.
What is your suggestion for young designers launching a brand?
Experience and mistakes are essential to improve, I had to learn some things the hard way! I'd say cost control is the first thing if you want a brand to work in the long run. I believe design and quality always come first, but you can't overlook the financial aspect from day one or the business won't go far.
Where can we find you?
My website is https://www.berth.hk/en/
Instagram: BERTH © Designer_ Afa Tsang 
Facebook: @berthhk
Stores: https://www.berth.hk/en/stores
Subscribe to our newsletter
Subscribe to our newsletter to receive the latest news from the world of ethical and sustainable fashion. Innovation, inspiration, eco-tips, trends and materials.